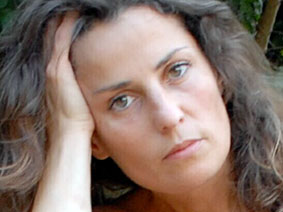 Testimony
Unforgettable day, everything perfect and organized to the last details. And more surprises! I want to thank you and all your staff for the wonderful day you made us live

Alice e Riccardo

Thank you so much, we are very happy and satisfied of the excellent organization of the reception, above all odds!

Elena e Fabrizio

A big thank you to everyone who helped make that of yesterday a very special day. A dutiful and heartfelt thanks goes to Lorenza for the passion and heart that has put in organizing and coordinating this exciting open day, thanks to the children who participated in the parade (?) and their parents, the presenter and to all those who participated. THANKS TO THE CHILDREN WHO PARTECIPATED IN THE FASHION SHOW.....

La Corte dei Paleologi
Who I am
The art of hospitality has been to me a passion that I could cultivate on several occasions both work and personal, so I decided to put my experience at the disposal of those who wish to give rise to an event certainly unique.
I love to define details and search for beauty in its various forms, creating a harmonious whole that will stand out for its sophistication.
I believe that a wedding planner is a professional support able to suggest the most suitable solutions for the realization of the most varied demands, providing a real counseling at each level. Identification and selection of the various suppliers, choreography for the ceremony and reception, logistic support, true help for the bride and the groom, so that they can fully enjoy their wedding, without any possible element of stress and difficulties due to the organization.
A wedding planner must also suggest alternative ideas, and plan the financial aspect in relation to the different budget requests.

Lorenza Terzago